Here for sale is a 12 volt split charge system. This kit has everything you will need to fit a split charge battery system to your vehicle, When you fit this system to your Car / Van it will charge your spare battery which will allow you to run 12 volt accesosries like TV`s, DVD players or music systems without running your main battery flat. This is a 12 volt 30 amp system
This split charge relay kit is used for charging a second battery from your main vehicle battery. The relay and cables are all assembled for easy fitting. When the engine is switched off the batteries are also isolated, so if you do manage to run your leisure battery flat, it wont drain your main engine battery.
Suitable for any 12V negative earth vehicle.
Please note in the picture you can see that we used 2 in-line fuses, after some testing we have found that we only need to use 1 in-line fuse between the vehicles battery and the relay, we have also found it necessary to lengthen the cables from 10 feet to 20 foot to accommodate the larger campers out there..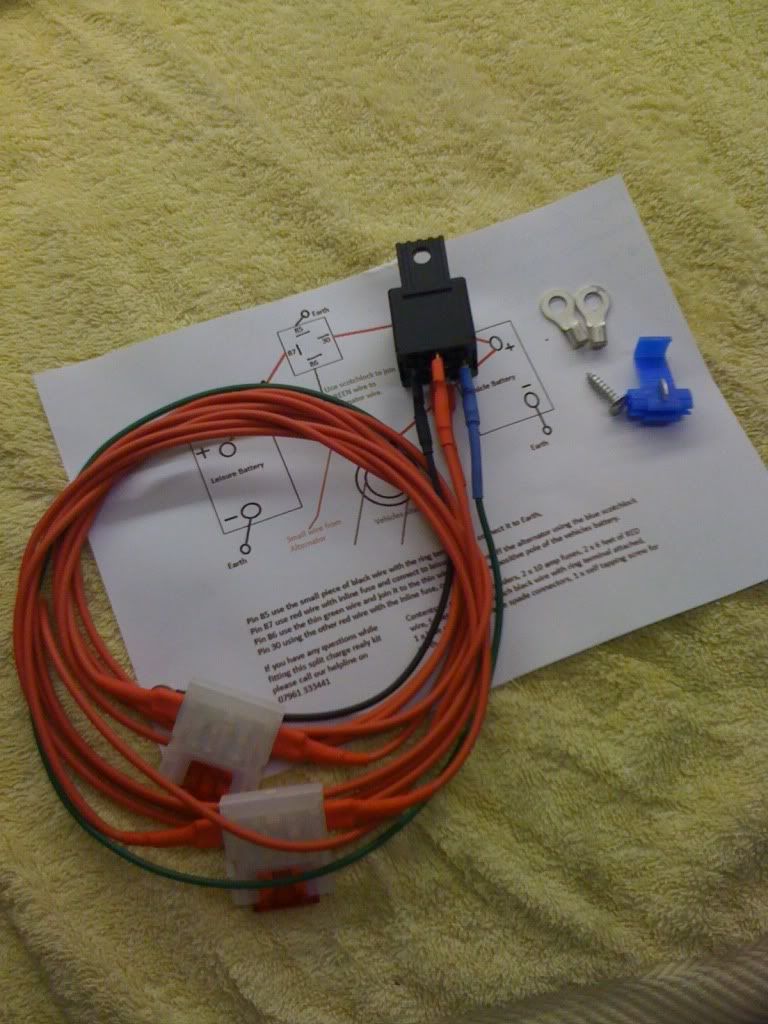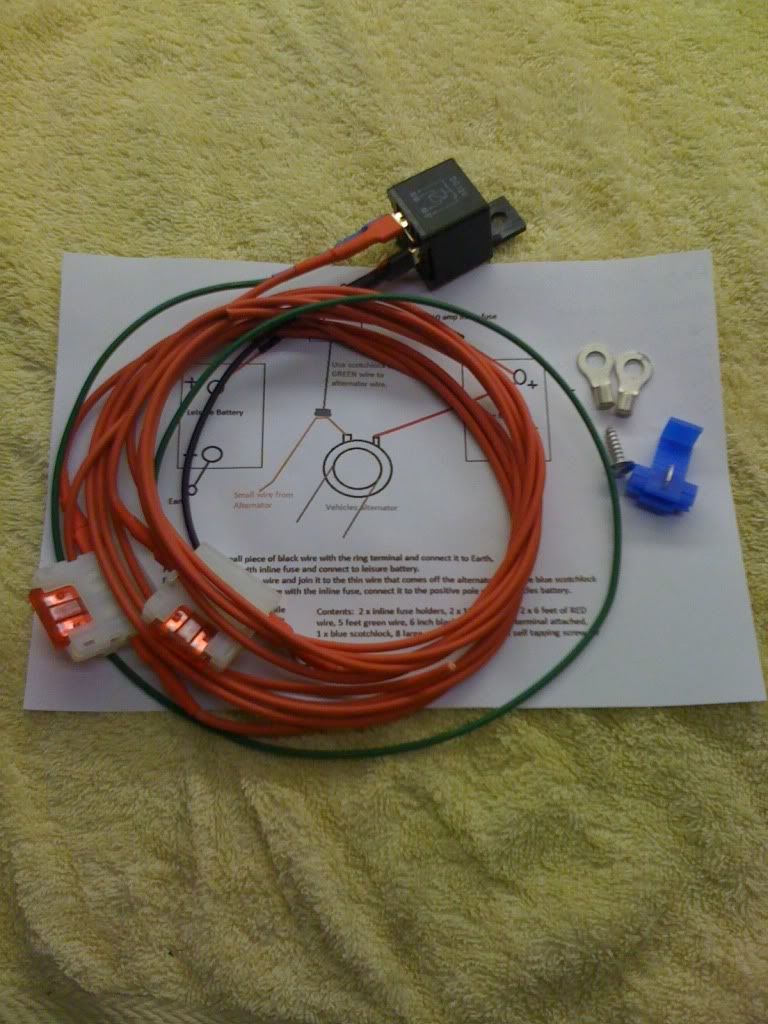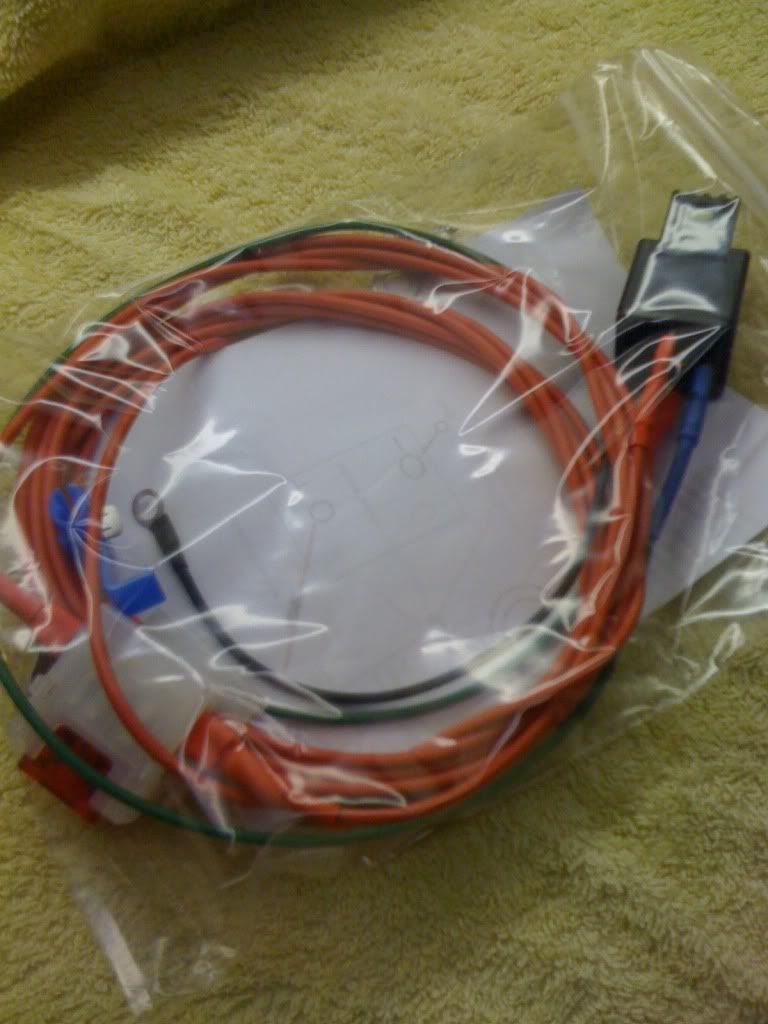 Example of use: If you install a second battery in your vehicle for running additional appliances and need it to be charged from your vehicles existing system. The relay kit is connected between the vehicles main battery (Positive) and the second battery (Positive). The relay charges the second battery to maintain a fully charged state.
This Kit includes everything you need includeing very easy fitting instructions.
This kit will be sent out 1st class so if paid for before 4pm you will recieve it next morning..